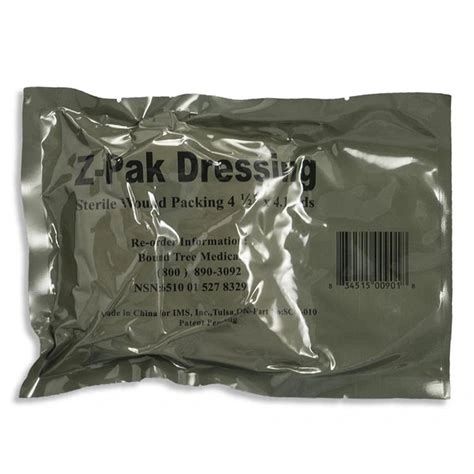 Z-PAK GAUZE Dressing
Z-PAK GAUZE DRESSING
The Z-PAK Gauze Dressing is a highly absorbent, tightly wound sterile cotton gauze dressing that is Z-Folded to facilitate wound packing. It can also be used to cover burns and other injuries. A must have for your IFAK!
Product Information:
*Packaged in a light weight, compact outer wrapper, with secondary inner wrapper. to maintain sterility
*Tactical coloration (OD Green).
*Dimensions: 5: x 7.25" x0.5" (Fully packaged).
*Dimensions (gauze, unpackaged):4.5" W x 4.1 YDS Long.
*Weight:1.3 OZ