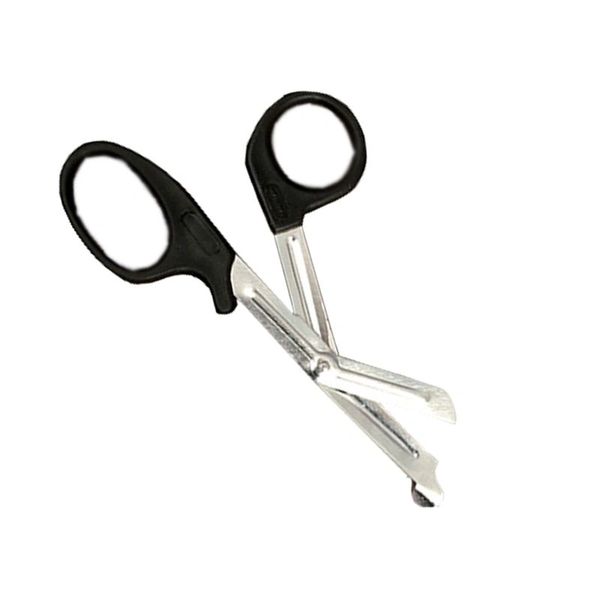 EMT Shears, 7.25"
Stainless Steel EMT Shears.
These tough shears are designed to cut through clothing, straps, seat belts, etc to gain access to a patient or an injury. A blunted tip prevents patient injury during wound exposure.
Features:
Length: 7.25"
Color: Stainless Steel Blade with black plastic handles.
Blunted tip decreases likelihood of injuring patient while exposing wounds.
No refunds. All sales are final. Please see our Terms & Conditions page.