Archangel Dynamics Tactical Pistol Course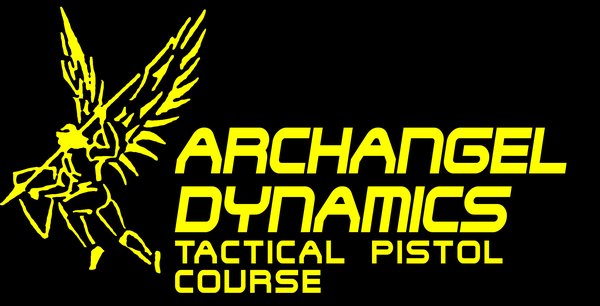 Archangel Dynamics Tactical Pistol Course
The Archangel Dynamics Tactical Pistol Course is an intensive one day training course. This course is taught by our cadre of NRA Certified firearms instructors, to provide you with a safe, consistent and challenging training experience. Our instructors come from a diverse backgrounds in both Military and First Responder settings. This should be considered an Intermediate level Handgun Course.
This course utilizes the proven Crawl, Walk, Run concept in use by by the United States Military and Law Enforcement agencies across the nation, where the training intensity is gradually increased throughout the day. Expect continued escalation of stress and complexity in drills throughout the day.
Who is this course for?
• People who wish to increase their ability to use a handgun defensively.
• CCW Holders who want to take their self defense and home defense training to the next level.
* Anyone who wants to increase their skill-set with a handgun.
Topics covered include:
• Proper and Safe Draw / Holster techniques.
• Proper stance and firing positions, proper grip of a handgun.
• Malfunction clearing, including drills with induced malfunctions.
• Static (stationary) and Dynamic (moving) drills.
• Shooting behind cover / barricades.
• Shooting while moving towards and away from a target.
• Shooting at multiple targets, both while stationary and while moving.
• Shooting with a simulated injury, providing self-aid to control life threatening bleeding.
• Manipulating a firearm with a simulated injury (one handed reloading and firing techniques).
• And more covered in the course!
Required gear list:
1. Semi Automatic Handgun with 450 Rounds of Ammunition
2. Three magazines (Six are suggested)
3. Holster.
4. Magazine pouch.
5. Ear protection (Electronic suggested).
6. Eye Protection.
7. Boots or closed toed shoes.
8. Pants.
9. No low cut shirts, no sleeveless shirts.
10. Hydration system (Camelbak, Canteens, etc. Please bring some water with you, we will be supplying a limited amount of water).
11. Food (A thirty minute lunch break is provided, but you must provide your own meals).
SUGGESTED GEAR:
1. Knee Pads.
2. Individual First Aid Kit (IFAK) Click here to purchase your own IFAK!!
3. Hat.
4. Sun screen.
5. Long sleeve shirt.
6. Gloves.
7. Sun Glasses.
8. Folding Chair to sit-down between range rotations.
9. Firearms cleaning and maintenance equipment, including a rigid cleaning rod and lubricant.
NOTES:
1. Classes are capped at 10 Students Each.
2. This is not a beginner's course. Students are expected to be competent in the safe handling of their firearm upon arrival at the course. Students who fail to demonstrate proficiency and safe handling will be removed from the class. It is your responsibility to arrive prepared to train on the morning of the class. We do offer the NRA Basics of Pistol Shooting Phase 2 course in our course catalog, which should help to build this foundation in beginner shooters.
3. Waiver: This is a high tempo class that carries with it the risk of physical injury or death. You will be required to sign a waiver dismissing Archangel Dynamics, LLC of all liability on the morning of this course. This is a requirement for attendance in this course.
4. Medical Readiness to Attend: It is your responsibility to seek medical advice or clearance to attend this, or any other course at Archangel Dynamics. If you have a medical condition, or are in poor health, please visit your Primary Care Provider prior to attending our course.
5. ZERO TOLERANCE SAFETY POLICY: We hold a high standard for firearms safety. We want every one to have a safe and valuable training experience. As such, all live fire classes must adhere to strict firearms safety rules. All courses will have multiple instructors, and some courses of fire will have a 1 to 1 Instructor to Student ratio. Expectations on safety will be addressed in the morning prior to starting any live fire training. This is a course for professionals, and it is taught by professionals. Any student who shows dangerous or careless behavior on the range will be removed from our course. You will not be welcome to attend any other live fire course offered by Archangel Dynamics, LLC.
As always, all sales are final, and no refunds will be given. Please see our TERMS & CONDITIONS page.