Archangel Dynamics Combat Lifesaver / Squad Bag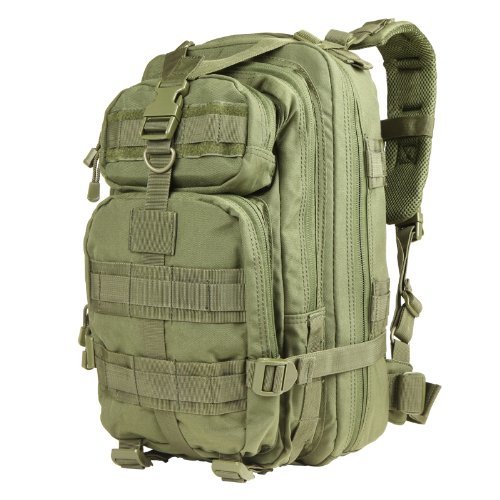 Archangel Dynamics Combat Lifesaver / Squad Bag
Archangel Dynamics Combat Lifesaver Bag (CLS BAG)
This bag is designed to bridge the gap between an Individual First Aid Kit, carried by an individual person, and a fully stocked ALS AID Bag. This kit also allows for the Squad EMT or CLS Trained Personnel to continue providing care in an Austere Environment. The components of this nag are designed to supplement an IFAK (for example, if a casualty requires more than the one Tourniquet in their IFAK, more Israeli Bandages, etc), this bag will allow you to treat more severely wounded casualties, or, to treat people not equipped with an IFAK. This bag also allows for further treatment of casualties, covering Burns, Fractures, Eye Injuries and Hypothermia. The items in this pack are designed to be compact, ligth weight and multi purpose. For example, the SWAT-T can be used in it's traditional sense as a Tourniquet, or it can be used to improvise additional pressure bandages, or it can be used to stabilize fractures with the SAM Splint. The SWAT-T is also a great choice for Pediatric or K9 hemorrage controle applications. The H&H Super Combat Cravat has many uses, from a Sterile Burn Sheet, to use in fracture and dislocation stabilization.

Contents:
BAG:
- Assault-Pack styled back pack with several pockets to organize components.
- Z-pper pulls upgraded with RED 550 Cord and cord ends.
-Additional MOLLE Mounting points available on pack, along with a Velcro area for name tapes / morale patches.
-Available in BLACK, OD GREEN and TAN.
PPE / UTILITY / DOCUMENTATION:
- (4 Pairs) Nitrile Gloves, OD Green.
- (1) Roll 1" Medical Tape.
- (1) EMT Shears.

- (5) Safety Pins, Black.
- (1) Casualty Card Pack
HEMMORAGE CONTROL:
- (2) North American Rescue Generation 7 Combat APplication Tourniquet (CAT).
- (2) SWAT-T Elastic Tourniquets, available in BLACK or ORANGE.
- (2) Israeli Emergency Bandage, 4" with Pressure Bar.
- (1) Israeli Abdominal Bandage, 12" x 12".
- (4) H&H Z-FOLD Flat Compressed Gauze.
- (2) Celox Hemostatic Gauze, 10 FT, Z-Folded.
AIRWAY / TENSION PNEUMOTHORAX:
- (1 Each) Nasopharyngeal Airway, with Water Based Lubricant, sizes 26 / 28 / 30 Fr.
- (1) HALO Chest Seal, non vented occlusive dressing (Contains 2 seals to treat entrance and exit wounds).
- (OPTIONAL UPGRADE): NAR ARS Chest Decompression Needle (3.25", 14GA), select from menu above.*
FRACTURES / BURNS / EYE INJURIES / HYPOTHERMIA:
- (1) SAM Splint, Gray, 36", Flat Folded.
- (2) H&H Super Combat Cravat (STERILE).
- (2) Fox Aluminum Eye Shields.
- (1) Compact Mylar Emergency Blanket.
Please note: This item does not qualify for Free Shipping. Additional handling time, up to 10 business days, may be required.
* By ordering this item, customer warrants that they have the required training and authorizations to use this item. Archangel Dynamics, LLC, assumes no liability for its misuse.