3M Durapore Medical / Surgical Tape (1, 2 or 3" x 10 yards)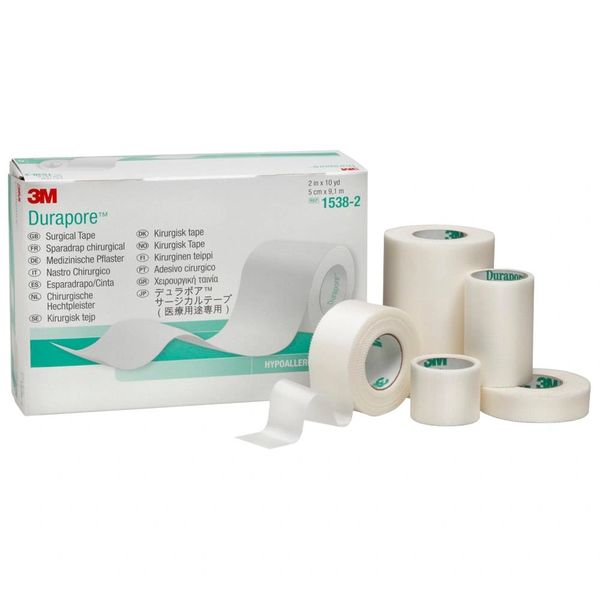 3M Durapore Medical / Surgical Tape (1, 2 or 3" x 10 yards)
3M DURAPORE TM SURGICAL / MEDICAL TAPE
This Conformable, versatile, latex-free and hypoallergenic for sensitive patients, Durapore™ is widely considered the best tape of its kind. Suggested Applications for this water-resistant tape include:
-Securing tubing and devices (e.g., catheters, I.V. tubing, endotracheal tubes, naso- and oro-gastric tubes, etc).
-Anchoring bulky dressings
-Immobilizing fingers and toes for buddy splinting.
-Stabilizing finger splints.
-Taping sprained ankles.
-Securing a SAM or other commercial splint.

Durapore™ is a silk-like cloth tape with a translucent white color.
Single roll (1 Each)
Product Information:
Dimensions: 1", 2" or 3" W x 10 yds L
Weights:
1" Roll: 1.3 oz
2" Roll: 2.5 oz
3" Roll: 4 oz